Miraco Oy produces CE-approved hot-dip galvanized Miravent axial fans efficiently and quickly in many different sizes (MV 250-1400).
Connection standards DIN24154 (Miravent & Eurovent).
We mainly use German WingFan Select for the dimensions of our fan solutions.
Our axial fans are used for example in the process industry, general ventilation, timber drying and refrigeration.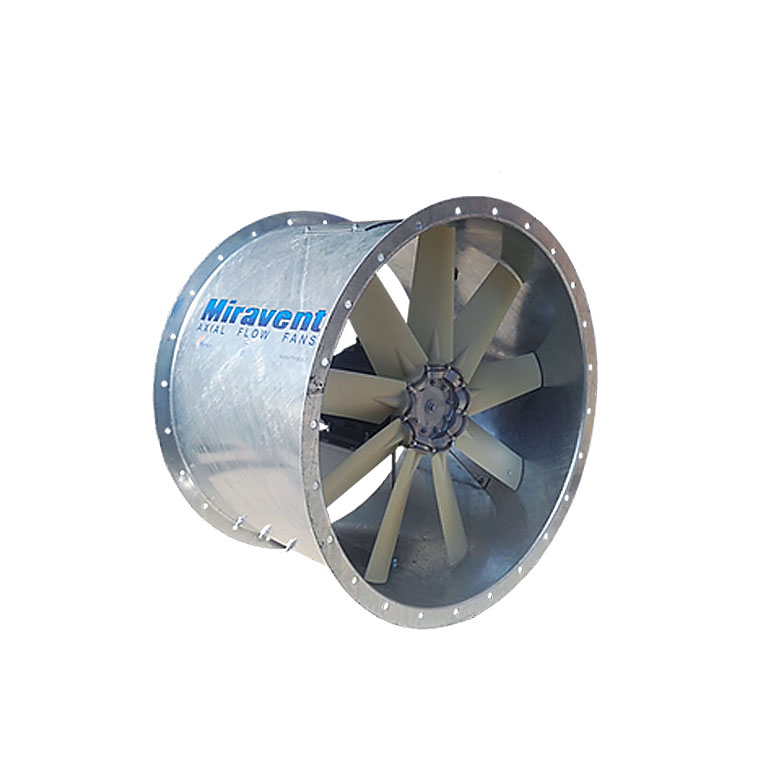 Customization according to needs
We also provide easy access to ATEX fans, special paintings and also stainless and acid-proof structures. We can supply condition monitoring tests, if the customer so wishes.
Miraco Oy's custom made Miravent axial fan frames
are always tailored to the customers' needs!